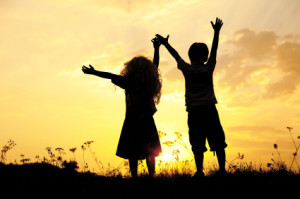 In order to grow your business, there is one simple fact. You have to connect with people. No matter what you are selling, 100 times out of 100, you are ultimately selling to another person.@HeatherPoduska (Tweet this) And in order to sell to a lot of people you have to get in front of a lot of people. Which means whether you are speaking to a group or attending a networking event, you've got to get your people chops in order.
It's not always easy or comfortable to engage with strangers, but you have to learn how to do it. All business is built on relationships and the better relationship you have with your audience, the easier it will be to sell your services. This does not mean, of course, to go out with the intent of buttering up prospects for the sole person of selling to them. However, it does mean you should be trying to establish genuine connections with those you meet on the journey of entrepreneurship.
Not only does it make good business sense to establish positive relationships, it makes good life sense. We are all human beings chugging along in life. We all have hopes and dreams, families and responsibilities and connection is a universal need for all of us. It makes us feel more secure, happier, healthier and yes, wealthier.
Of course, feeling comfortable and confident talking to strangers is easier said than done.
Here are a few tips to make your next networking event a walk in the park:
1. Smile! Even if you are feeling very nervous, show those pearly whites. It makes you seem much more approachable and friendly. Give yourself a little assignment to flash a smile at every person who catches your eye, even if you don't know them, especially if you don't know them. Imagine you are a celebrity and every time you smile at someone they are going to feel special because you singled them out.
2. Give compliments as an ice-breaker. This is especially true for women. Compliment her on her hair style or the color she's wearing or a distinctive piece of jewelry she's wearing. Everyone loves to get compliments and it gives you an excuse to make contact. You can then take the conversation further by saying something about yourself. "I've always wanted to try my hair short."  "That color is so great, it always makes me think of …."
3. Do your research. If you can, check out the room ahead of time. If you can't physically go, look online. Find out about the crowd. What's the vibe? Ask people who have been before. If there's someone there you know you want to meet, find out something about them before you go so you can talk about things in which you think they may be interested. Having this information ahead of time will help you relax.
4. Be prepared! You don't want the first words out of your mouth to be, "So, what do you do?" Of course, you may get to that at some point in the conversation, but everyone is going to be a lot more at ease if you warm up first. If you get butterflies trying to think of pithy things to say, plan out a few "safe" topics to talk about such as the weather, sports, a hot new movie, kids etc. Pick 2 or 3 topics ahead of time so you have something in your back pocket.
5. Ask people why they are there. I love this one. It's not too personal, but it gives you a chance to take the conversation to a deeper level. Ask people what they are looking for for their business. You may or may not have what they need, but you can position yourself as a connector and show you are a giver by offering to connect them with a resource or person that would be helpful.
See, it's not so hard once you have some simple tools at your disposal. So get out there and start connecting! And let me know how it goes.
Here's to hitting all your high notes!
I love to hear your voice!
What do you do to make connecting easier?
Post your answers below in the comments or find me on Facebook.

If you would like to use this article on your website or ezine, feel free! Just be sure to include the following:
Heather Poduska is a brand strategist, business coach and opera singer who helps entrepreneurs and small business owners create client attractive brands, polished brand images and brand communication strategies to increase their visibility and impact in the marketplace and grow their businesses.