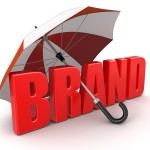 You've worked hard to establish your brand, get your message out, be consistent and build a tribe of loyal followers. So what do you do when you find your brand under attack? As much as we'd like to think people are innately good, there are just some plain old bad eggs out there. So how do you deal with these haters and more importantly, what can you do to protect or repair your brand from harm?
1. Monitor Your Brand. In order to protect your brand reputation, you need to monitor your brand presence. There are some really handy tools to help you track your brand online. Setting up alerts on social media platforms allows you to be notified whenever you name or brand is mentioned, thus giving you the opportunity to respond swiftly to an unfavorable mention. There are many options, but a few good ones are Google Alerts, Twilert, Hootsuite.
2. Respond Quickly to Unfavorable Press. If you do happen to get bad press, do not wait to take action. The sooner you address the issue the better. Lack of response can sometimes be viewed as an admission of guilt. Instead of hiding under a pillow, nip things in the bud to prevent run-on criticism.
3. Be Open to Negative Feedback. As uncomfortable as it is to hear criticism, you need to be aware of any weak points in your brand so you can fix them. Genuinely listening to your audience and taking action to correct or improve negative aspects of your brand shows your audience you value their opinions and that you are committed to excellence.
4. Be Proactive. If an an attack is blatantly false or potentially seriously harmful to your brand, it is important to go on the offensive to defend your reputation. Go public with specific examples which counter the claims against your brand. Also give examples of other happy, satisfied customers. I recently read a review claiming a high-end hotel was unclean and not properly managed. The owner of the hotel quickly responded with a detailed explanation of their cleaning policy and pointed out many other reviews which were positive about the same issue.
As unfortunate as it is, bad things do happen to good brands. However, if you are observant and take swift and thoughtful action, not only can you safe-guard your brand from attack, you can actually strengthen the integrity of your reputation.
What other tools do you find helpful for monitoring your brand online?
How have you handled any negative comments to turn things back in a positive direction?
As always, I'd love to hear from you. If you have any thoughts or questions, shoot me a line below in the comments or find me on Facebook.

If you would like to use this article on your website or ezine, feel free! Just be sure to include the following:
Heather Poduska is a Reach certified personal brand strategist, image consultant and business coach who helps women entrepreneurs create client attractive brands, polished brand images and brand communication strategies to increase their visibility and impact in the marketplace and grow their businesses.   To
learn even more about Heather
and the
Clear Voice Branding System
click the link.
www.clearvoicebranding.com