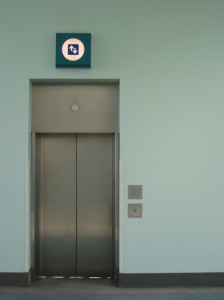 The other day I was at the mall with my daughter to get her first pair of Uggs. When you're 13, it's part of the uniform. While we were shopping around, I noticed some music playing in the background. I knew I recognized the tune, but I just couldn't figure out the song. Finally, it hit me. It was a Katy Perry song.
The reason I didn't recognize it at first was because it was essentially elevator music. The song was so watered down, I wasn't able to connect it to the original.
Katy Perry may not be the edgiest artist out there, but she's certainly no Frank Sinatra, may Blue Eyes rest in peace. Katy Perry is a young, hip, relevant and kind of kooky pop star. Every characteristic of the music I know to be hers was stripped away and shoved through some kind of musical sanitation process to create the new boring, unoffensive version. Snoresville…..zzzzzzzzzzzzzzz….
Unfortunately, too many entrepreneurs do the same thing with their brands. In an effort to appeal to the masses, they siphon off the qualities that would in fact, make them unique and stand out. As a result, their brands become background noise.
We are so afraid of loosing our audience, missing out on opportunities or being criticized, we keep our true selves hidden and protected. In doing so we create the results we are trying so hard to avoid.
My greatest opportunities have always come from standing firmly in my truth. It is a lesson I learn over and over again. The more of myself I bring to the table, the more boisterously my audiences responds. Do I offend some people? Sure I do. But here's the real kick in the pants. The more I lean into who I am, the less I care about pleasing everyone. I get so much joy and satisfaction from running my business as myself, it far outweighs the sting of rejection or criticism.
It is soooooo much more fun to be yourself. And it is sooooooo much more lucrative!
When you are excited about yourself, have enthusiasm for your point of view and openly share your thoughts with your unique voice, PEOPLE RESPOND. Your energy becomes infections. The thought bubble of your audience becomes "I'll have what she's having." And luckily for you, the action they take is PAYING big bucks for what you're having.
It's a total love circle. You love you. You share you. Others connect with you. You give freely. They receive massive value and get big results. And you get a giant paycheck. Super cool.
Here are some ways to put more of yourself into your brand:
1. Write with a more conversational voice. It may not always be appropriate to be chatty in your copy, but the more you can engage your audience, the more emotional stickiness you will create.
2. Speak your mind. If you have an opinion about something in the news or on the web, talk about it, comment on it.  If you can bring your comments back to your brand or services, even better. For example, what do you think of personal branding? Do you think it's essential in today's world or do you think it's a bunch of hooey?
3. Share personal pictures on social media. Of course, you want to have your beautiful, glossy professional brand pictures, but pulling back the curtain a bit to let people see a more candid version of you helps create an emotional connection to your audience.
4. Be bold with your personal style. Many people hold themselves back from dressing the way they'd really like. Often it's because of discomfort with their bodies, but it can also be because of fear of what other people will think. "If I wear black leather pants, what will people say?" I'll tell you what they'll say if you look good in them, "Damn, I'll have what she's having!" And if they don't, they'are not your peeps. When you push the edge of your personal style to the places where it makes you feel great about yourself, you will stand out in a way that draws the right kind of attention.
The last thing you want is to be background music while people shop for something else. Put more of yourself into you brand and pretty soon you'll be the headline show.
If you would like help finding your own powerful brand voice, you can apply for a complimentary consultation with me. CLICK HERE:  http://bit.ly/1G9OUNW
Your feedback is music to my ears!
Where in your business do you think you can improve your customer experience?
Post your answers below in the comments or find me on Facebook.

If you would like to use this article on your website or ezine, feel free! Just be sure to include the following:
Heather Poduska is a brand strategist, business coach and opera singer who helps entrepreneurs and small business owners create client attractive brands, polished brand images and brand communication strategies to increase their visibility and impact in the marketplace and grow their businesses.