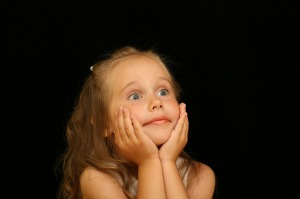 When I first started my business, I wasn't sure how to market. I had just finished my training as a certified brand strategist and I thought, "Awesome, I'm ready to roll." The only problem was I had NO idea how to get clients, none. When I was singing, I would audition for shows and the company sold the tickets. All I had to do was show up, look pretty and nail the high notes. If I was going succeed in business, I knew I had a lot of learning to do so I began my entrepreneurial education.
Along the way, I heard about speaking to grow your audience and I thought, "Perfect, this will be a piece of cake. I know how to work a room, I've sung for thousands of people." But I quickly realized, I still know what I was doing. What was I suppose to talk about? What exactly was my topic? I knew about branding, I knew about image consulting and I was very enthusiastic, but I had no clue how to structure a talk to sell a room.
Not wanting to give up, I created something I thought was informative and interesting and hit the road speaking for local networking groups. I was way more nervous that I had expected, but I pulled from my performance training and showed up like a pro. Much to my delight and relief, people responded. I got all kinds of compliments. "Heather, you are so dynamic, I loved what you said!" Wow, I was a hit!
The only problem was, I came home empty handed.
I was inspiring people, teaching them, giving them great information and touching their hearts, but I wasn't converting. My ego was huge, but the pockets were empty. Back to the drawing board…
I knew there was more to learn. I saw other speakers and coaches give presentations and watched with envy as people lined up at the back of the room to buy their products and services. I was at one event where the offer was a $30,000 program and in less than a minute that were more than 40 people in line to sign up! Wow, I realized there is big money to be made from speaking and I wanted in, I mean really in this time. I wanted to know HOW they did that.
Over the next several months and years I was on a mission to learn as much as I could about how to turn an audience into paying clients. I worked with some of the best people in the industry and eventually started understanding what magic elements need to be in place to transform any speaking gig into selling bonanza.
Here's some of what I learned:
1. Sales don't just happened, they need to be engineered. You have to have a plan and backwards engineer your talk to leverage your strategy.
2. You must think of yourself as a salesperson. I know, I know, sales…. yuck, right? But get this, selling and delivering real value to your audience are not mutually exclusive activities. You can be inspirational AND profitable at the same time.
3. You must have a clear message. We've all heard the saying "A confused mind never buys." Here's a news flash, the first mind that has to be clear is your own. You have to know what you bring to the table and stand your ground.
4. Confidence is a selling aphrodisiac. If you really want to sell a room, sell them on you. You don't have to be the next Tony Robbins, but you do need to have charisma. You do need to have your own flavor of charm and magnetism which comes from knowing your value.
5. Not all stories are created equal. You have to engage emotionally with your audience and we are often taught to do this with our story, but not all stories convert. You have to be able to connect your story to the sale or else you'll leave the room with lots of new friends, but no new credit cards.
Once, I shifted my perspective and started being more strategic about how I structured my talks, things turned around. My conversion rate sky-rocketed, not only from the stage, but also on sales calls.
I'll admit it takes a shift in perspective, but once you embrace your role a selling speaker, you will start to make a lot more money from the stage too.

Your feedback is music to my ears!
What confuses you most about speaking to sell?
Post your answers below in the comments or find me on Facebook.

If you would like to use this article on your website or ezine, feel free! Just be sure to include the following:
Heather Poduska is a brand strategist, image consultant, business coach and opera singer who helps entrepreneurs and small business owners create client attractive brands, polished brand images and brand communication strategies to increase their visibility and impact in the marketplace and grow their businesses.