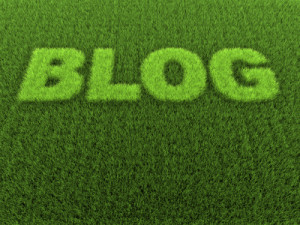 If you are an entrepreneur, you know how important it is to be in steady contact with your audience. One of the best ways to keep in contact with your tribe is to write a newsletter or blog. It gives you a chance to show your audience who you are and the value you can bring them . The more consistent you can be, the better. The problem is, coming up with interesting, value-packed copy on a regular basis can be both challenging and time consuming.
Here are a few of tips to make it easier for you:
Think about things that make you feel really jazzed. Why did you start your business? What parts of your business are you most excited about? What message do you feel strongly about sharing?
Think about what irritates or frustrates you. For example, apathy in business drives me crazy. I want everyone to optimize their potential. I often write about ways to do so.
Think about what you needed 6 months ago to take the next step in your business. Was there a skill you needed to learn, a mindset you needed to shift? More than likely, your audience will value your input around how you moved through those challenges.
Think about the core themes in your business. If you are a nutritionist they might be something like, clean eating, stress reduction and healthy cooking methods. Write consistently about your core themes to help build your brand.
Fill out your themes with sub-themes. A sub-theme of stress reduction might be exercise or it might be changing your environment. Once you understand your sub-themes you will get lots of ideas and those ideas will also be on-brand.
Keep 3 notebooks. I suggest you keep a notebook in your purse, in your car and in your bedroom. Whenever you get an idea or part of an idea, jot it down. My best thinking comes in the car, at the gym and in the shower, so I keep notebooks nearby to capture the idea before I get too distracted.
Instead of banging your head against the wall 2 hours before your deadline, use the previous tips to help you brainstorm throughout your week. If you do, you should have plenty of ideas for great content. Good luck!
I love to hear your voice! 
What are some ways you come up with good blog topics?
Post your answers below in the comments or find me on Facebook.

If you would like to use this article on your website or ezine, feel free! Just be sure to include the following:
Heather Poduska is a Reach certified personal brand strategist, image consultant and business coach who helps women entrepreneurs create client attractive brands, polished brand images and brand communication strategies to increase their visibility and impact in the marketplace and grow their businesses.