"Style Your Authentic Beauty" with Catherine Storing.
Catherine is a fashion stylist, speaker and best-selling author of the Book Styling Faith, The Complete Styling Guide.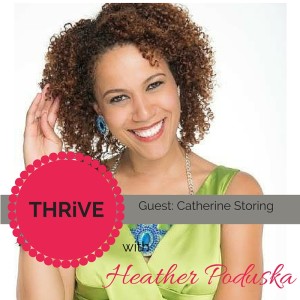 In this episode Catherine explains the importance of a polished image to help you make more money in your business. She talks about how she was able to grow her business once she understood and embraced how she wanted to express her authentic self through her image. And finally, Catherine shares how she was able to carve out a unique and profitable niche by combing her love of fashion with her faith to create a truly inspirational brand.
Catherine is beautiful inside and out.