Want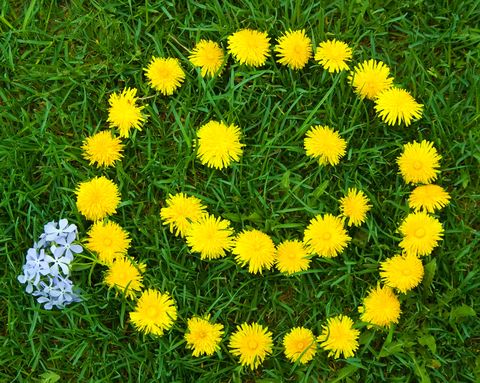 to know how to make a $1,000,000,000? Try being a little weird.
This month's book recommendation is Delivering Happiness by Tony Hsieh, founder of Zappos. For those who may be unfamiliar with Zappos, it is the most successful online shoe store ever which sold to Amazon for $1.2 billion in 2009. How did Zappos achieve such amazing success? After all, not every online retail venture ends in a 9 zero deal.
Of course, much of Zappo's success must be attributed to the intelligence and business savvy of Tony Hsieh and his brilliant team. However, Hsieh himself has said the meteoric rise of Zappos is largely due to the unique cultural which has been carefully cultivated and preserved for the company and its employees. By continually reinforcing the values of the culture, the company has enjoyed an incredibly successful brand which has naturally and organically evolved. The result is happy, loyal customers and of course, a billion dollar sell-off to Amazon!
You can take a note from Zappos, even if you are one person show.  All great brands are founded on unique values and those values must be religiously honored to create integrity within the company and with your clients. When your clients know and see what you stand for on a consistent basis, they start to trust you and they can also decide if your brand is right for them. If it is, you develop deep and long-lasting customer loyalty.
This is why it's so important not to try to be all things to all people.  Not all people are the same, not all tastes are the same. For example, Zappos creates an atmosphere of fun, some might say even of silliness. Hsieh tells a story of how they actually create skits to play out or they play little pranks on new hirees. While some people might think this is the coolest company culture ever, others might not be into the quirky atmosphere.
However, Zappos is totally committed to their culture and their ethos of superior customer service. So much so, in fact, that not only do they post their core values on their website, they also go into great detail to explain each one. It is that important for them to communicate their core values to their audience.
Here are Zappos list of top 10 values:
Deliver WOW Through Service
Embrace and Drive Change
Create Fun and A Little Weirdness
Be Adventurous, Creative, and Open-Minded
Pursue Growth and Learning
Build Open and Honest Relationships With Communication
Build a Positive Team and Family Spirit
Do More With Less
Be Passionate and Determined
Be Humble
These are very unique core values. You are not going to see "Create Fun and A Little Weirdness" on many company mission statements, but that's the point. If another company adopted or copied these same values, it would not be as effective because it would probably not reflect the core beliefs and personality of that company.
Talking about core values may seem a little dry or even boring. You want to get to the good stuff like how you are going to get more clients or how you are going to increase sales and grow your business. You are going to get more clients and create increase sales by being very clear about your own core values and sticking religiously to them. If you have excellence as a core value, you will naturally attract clients who want excellence. If you deliver excellence in everything you do, do you think you will have repeat customers? Of course you will!
If you have not done so already, sit down right now and think carefully about what your core values are? What do you stand for? What does your company stand for? When you have your list, be vigilant about honoring those values even if it might some times be difficult. When you honor your values, you show integrity. You become a brand people can trust. You develop the holy trifecta of know-like-trust with your target audience and that my friends will make both you and them very happy.
I love hearing from you! 
What core values does your business stand for?
How do you uniquely express those values in your company?
Post your answers below in the comments or find me on Facebook.

If you would like to use this article on your website or ezine, feel free! Just be sure to include the following:
Heather Poduska is a Reach certified personal brand strategist, image consultant and business coach who helps women entrepreneurs create client attractive brands, polished brand images and brand communication strategies to increase their visibility and impact in the marketplace and grow their businesses.   To 
learn even more about Heather 
and the 
Clear Voice Branding System
click the link. 
www.clearvoicebranding.com