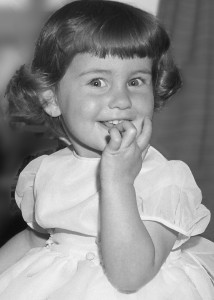 We all know branding is about finding your ideal niche, understanding how to differentiate yourself and communicating your message clearly to engage your audience. However, a HUGE part of branding is the visual image you create to represent your promise of value.
We often think of the image of the brand as the logo or even the colors and fonts on your website. Those are all very, very important. However, if you are solopreneur one of the most important aspects of brand image is your own face!
Your brand may be the face of your business, but as a solopreneur, YOUR face is the face of your brand. @HeatherPoduska (Tweet this)
How you represent yourself personally both online and in the flesh is extremely important. Your audience will make an immediate assumption about you based on your picture. They will decide if you are smart, honest, fun, charming or friendly in an instant by looking at your headshot. Therefore, underestimating the care you should take in getting quality photography for your marketing materials is a big mistake.
I am consistently shocked by the photos people choose for their Linked-In or Facebook profiles. Your headshot should represent the level of professionalism you wish to convey. In our society right now, there is a strong movement towards casualness. Even if you are in a earthy, laid-back industry, however, casual should not be interpreted as sloppy, overly silly, overly provocative or just plain unprofessional. On the other hand, you don't have to look like you are ready for a spread in Vogue to have a decent profile picture.
Here are a few simple guidelines to follow to create a polished profile picture:
1. Face forward. No profile or weird angle shots. We want to see your face,  not your ears!
2. Make sure you have the required proportions to fit each platform. No distorted heads please.
3. Keep the party shots for your photo album. Unless you are a casino hostess, no one is going to engage you for business based on your party shot.
4. No busy backgrounds. The focus should be on you.
5. Have your make-up done by a professional. Believe me it's worth the money.
6. No hats. 'Nough said.
7. Make it a close-up of your face.  No shots where you are in the background. We want to see your eyes!
8. Consider your audience. If you are in a softer industry, don't wear a stiff suit. Just make sure your hobo-chic vibe looks cool and current.
9. Make sure your hairstyle is fresh and current. One caveat here. Don't get your hair cut right before you get your picture taken. You may not like the cut and most new cuts look better after a week or two anyway.
10. Smile!! Research shows people naturally respond more positively to a smiling vs. non-smiling face. Wouldn't you rather work with someone who appears happy and pleasant.
Ok, there's the list. No more excuses. Next time I see you on Linked-In, I know you are going to look like a million bucks!
I love to hear your voice!
I'd love to see your beautiful face! Please post a link to your Linked-In page so we can all connect.
Post your answers below in the comments or find me on Facebook.

If you would like to use this article on your website or ezine, feel free! Just be sure to include the following:
Heather Poduska is a brand strategist, business coach and opera singer who helps entrepreneurs and small business owners create client attractive brands, polished brand images and brand communication strategies to increase their visibility and impact in the marketplace and grow their businesses.