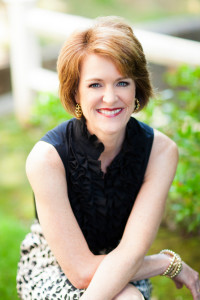 Heather Poduska is a personal branding strategist for success-driven entrepreneurs. Before becoming a branding and marketing expert, Heather had a career as a professional opera singer collaborating with many of the arts organizations in the New England area, including Commonwealth Shakespeare and Boston Lyric Opera. Much of what she knows about marketing a successful business comes directly from her experience on stage and enduring the highly competitive process of auditioning. After getting passed over many times for gigs and watching many other talented singers fail to win auditions, Heather realized how incredibly important it is to not only be talented, but also be able to present that talent in a compelling, unique and polished way to get noticed and succeed. She learned how to sharpen her image and project a strong personal brand to eventually win auditions and land contracts, and now she can help you do the same with your business.
After years of honing her craft as a singer, Heather developed a passion to help other entrepreneurs recognize and project their own unique gifts into the marketplace. She realized many of the same ingredients that make a successful singer also apply to improving the performances of business professionals such as a polished, professional image, a clear understanding of your strengths, and an ability to identify and project your unique selling points to your audience.  With a desire to show others how to find and leverage their own powerful voices, Heather launched Clear Voice Branding LLC.
With caring and firm support, Heather challenges her clients to rise to the level of their greatest potential. She uses her prolific brainstorming capabilities to generate exciting and personalized strategies for capturing and connecting with their target audience. Heather's training as an image consultant from the London Image Institute and certifications in personal branding and online identity from Reach, one of the world's leaders in Personal Branding Certification—combined with her many years of dressing for auditions and performances—enable her to create authentic and exciting visual images for her clients as well.
Heather also has degrees from Rice University and the New England Conservatory.
If you'd like to see a clip of Heather singing, click here.
<td