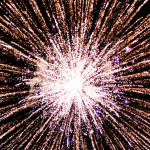 Every year we try to do better than the last, at least if you are a success-driven entrepreneur like me. Below are my best tips for moving towards your goals in 2015 with joy and ease.
One quick note, all these steps are based on the bedrock of having healthy, nurturing relationships so be sure you prioritize your love lines as you start the new year.
Here we go…
15 Actions to Blow 2015 Out of the Water:
1. Decide what you want and put it in writing.
2. Exercise hard and get your sleep. (and of course, eat good food to fuel your energy)
3. Find an accountability buddy.
4. Put deadlines in your calendar for the entire year NOW.
5. Schedule your down time.
6. Find good help to support your home life.
7. Join a high-level mastermind.
8. Set specific financial goals.
9. Make a list of the least money generating activities you did last year and stop doing them.
10. Make a list of the top 3 money generating things you did last year and triple your effort in those areas.
11. Find or deepen a positive creative pursuit.
12. Connect to at least 3 new people every day either in person or online.
13. Read constantly.
14. Do whatever you need to do to keep a daily positive attitude, books, movies, quotes, friends, exercise etc.
15. Put more of your authentic self on the line in everything you do.
Feel free to add to the list. You can post your thoughts on my Facebook page here: https://www.facebook.com/ClearVoiceBranding
Until next year, here's to hitting all your high notes!
xo